The more experience you gain over your career, the higher the chance is that there's an employment gap on your resume.
For example, a lot of people have an employment gap somewhere between 2008-2010. Most recruiters now reading a resume immediately dismiss employment gaps that happened during the Great Recession. They understand that a lot of people lost their jobs for reasons totally outside their control.
Similarly, if you were in the retail or restaurant industry in the spring of 2020, recruiters will understand that layoffs were happening irrespective of people's performance.
Surprisingly, however, the same level of empathy or trust may not be extended to you if you took time off from work to raise children, recover from illness, grieve the death of a loved one, or simply because you were out of work and couldn't find your next job for a few months.
Why?
None of the preceding are unreasonable. We all have loved ones. We all have bodies that sometimes don't work the way we want them to. The average job search takes several months.
But some recruiters don't like to see such employment gaps on your resume because they unfairly assume that your skillset deteriorated during the time you took off.
"This candidate wasn't keeping their skills updated during this two-year maternity leave."
And if you're laid off for reasons outside our control, you're brought under scrutiny.
"Why was he specifically included in the layoffs? Why did his boss consider him to be so disposable? Surely this indicates that he wasn't making a mark there."
How you talk about employment gaps in your resume depends on the nature of the gap.
Scenario 1: Kept up with studies during your employment gap
If you were unemployed for whatever reason, but used that time to take courses, achieve certification, or even go back to school, simply stating so is enough to cover the employment gap.
This answers the key question that the recruiter has, "Did their skillset deteriorate during their employment gap?" with a loud "NO!"
Notice how in the following examples, I simply stick the explanation in the gap in the professional experience.
Don't let them scroll down to the education section. Answer the question immediately as it is asked to push away any doubts that you don't have a strong skill set.
Here are a few examples you can mimic in your resume:
1. You got a degree:
Professional experience spanning 2014 – Present
2010 – 2014: Took time off to finish Bachelor's Degree from UCLA with 3.8 GPA. Graduated with Honors
Professional experience preceding 2014
2. You achieved some certifications:
2019 – Present: Took time off to achieve PMP certification. Currently working towards PgMP.
Simple, right? It's even better if you can use this section to add some keywords, like I did in the example under point #3 below. You can include full course names, or to save space, simply mention subjects. If the course name is not indicative of all that you learned, talk about the topics that you studied under each course
3. You took some classes:
2019 – Present: Took time off to study the fundamentals of data science. Key topics: Hadoop, Machine Learning, R for Marketing Analytics, NoSQL, Python, Data Interpretation for Managers.
If you were not able to polish your technical skill set by taking classes, consider signing up for one now and using example #3 to show that you're driven to learn. My personal favorite courses to take include those by Harvard Business School and MIT Open Courseware because the name brand helps add weight to your resume, but Coursera and Udemy have some great ones, too.
Scenario 2: Did something else during your time off from work
If you weren't taking classes during this time, think back to your gap. Was there something else you did?
If, for example, you did any freelance work, consulting, or projects, talk about them on your resume to fill these employment gaps and play up the key skills you used. This should be done even if your venture wasn't successful!
In some ways, hands-on experience can look even better than courses. To really add oomph to your resume, focus on your accomplishments. If you're not sure how, this guide on accomplishments can help.
Here are a few examples:
1. You did something related to your line of work:
Web Developer, Special Projects, 2019 – Present
Built trackcovid.com to improve access to COVID case metrics with peak 6,000 web visitors per day (and rising).
Key Skills: JavaScript, GitHub, Web Architecture, Web Design, CSS, HTML
2. You did something that does not relate to your line of work:
2019 – Present:
10 hours/week: Took time off to coach the South Bay Tigers. Improved access to free baseball coaching resources for underprivileged young men. Honors: El Segundo City Champions, Los Angeles County Finalists. Key skills: training, strategy, coaching.
15 hours/week: Provided tutoring services to 6 high school students. Taught math, English, and history. Proofread and provided coaching on college applications. Key skills: calculus, editing, algebra.
If you're currently unemployed and looking for a place to build your skills, Upwork.com and LinkedIn can help connect you to people on a project-to-project basis.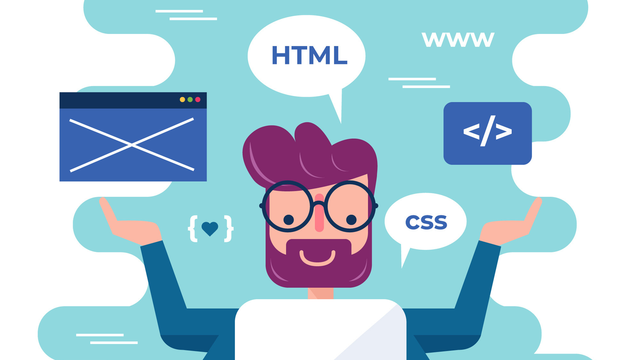 If you prefer to volunteer your time instead, VolunteerMatch.org is one of my favorite resources.
Even if you're not able to build your technical skills, I strongly recommend "filling" the employment gaps on your resume with unpaid or project-based experience. Not only does it help you look active, such activities open doors. Here's an article that I wrote about how you can use your volunteer experience to get a promotion at work, for example. They are also really great ways to network with decision makers.
Scenario 3: You were fired/are suing an employer
Being fired can make you feel hopeless. How are you supposed to bounce back from that if it's so frowned upon by employers?
However, there are a few ways to talk about being fired that help draw attention away from the fact that you may not have left on the best of terms.
First and foremost, think about someone in the company that you were on good terms with and who was familiar with your performance. This can be a supervisor from another department, a colleague, a subordinate, or even a client or a vendor. Reach out to them on LinkedIn and ask them to write you a recommendation using the guidelines in this article.
Then, copy and paste the best sentence or two into your resume like so:
You don't need to mention that you're suing an employer on your resume.
Scenario 4: You took time off from work for strictly personal reasons
All of the above is great if you have the energy and time to volunteer and take classes, but what if you don't?
Medical or bereavement leave, for example, can be debilitating and can prevent even the most motivated of people from growing on a professional level.
While it may be illegal to discriminate against someone because they have a medical issue, unfortunately, it's very difficult to prove that you are being discriminated against in the hiring process. The harsh reality is that some employers will be thinking "is this person going to be able to give 100% to this job?" and may use that thought process to guide their decision-making.
Therefore, on your resume, you should show that you're more than capable of returning to the workplace by using language like this:
June 2018 – June 2019: Took time off to beat breast cancer. Now in remission.
August 2019 – Present: Medical leave. Built up physical strength after surgeries through physical therapy; currently training for a 10K race in September.
The key is to celebrate your recovery and your personal strength. It's no ordinary feat to beat an illness so strong that you have to take time off for it. Yet here you are, working on your resume, ready to give back. That's very powerful.
If you took bereavement leave or took time off for mental health reasons, you're still a champion for coming out of it strong, but it may be difficult to talk about that in your resume. Those of us who have mental health issues have encountered stigma and may not want to talk about that on the resume. That's completely okay.
The following is enough on its own:
June – December 2019: Bereavement Leave
Death is a part of life and the reader will focus on the strengths you bring to the table if you choose to word it this way.
If you like and are comfortable doing so, you can add something like…
June – December 2019: Bereavement Leave; managed estate and other assets after the loss of a parent.
If you were undergoing divorce and needed time off to recover, something like this can be added to your resume:
June – December 2019: Family asset reconciliation, now fully resolved.
If you were dealing with a medical health issue, you can choose to skip mentioning anything in the resume at all, or simply state something like:
June – December 2019: Sick leave; now fully recovered.
It is illegal under the ADA for employers to ask about the exact nature of your illness. Therefore, you don't have to disclose that your leave was for mental health reasons.
If your personal leave has spanned more than a few months, it may be advisable to sign up for a few courses now to show you haven't let your skillset deteriorate.
You can add something like this to your resume:
June 2019 – December 2021: Data science bootcamp; available to work full-time.
June 2019 – June 2020: Sick leave; now fully recovered.
Note that the bolded date of completion can be in the future if you're anticipating completing this program in a few months.
If you'd like to learn more about how to talk about employment gaps during your interviews, check out my how-to guide here.
[]
keyboard_arrow_leftPrevious
Nextkeyboard_arrow_right